De interface van Alive HD Video Converter is simpel van opzet,  eenvoudig in gebruik, maar wel beperkt.U kunt bestanden toevoegen en verwijderen en bij 'Options' kunt u het gewenste exportformaat opgeven. Het is niet mogelijk aangepaste profielen op te slaan en  behalve het bestandsformaat, de resolutie en de bitrates valt er niets in te stellen.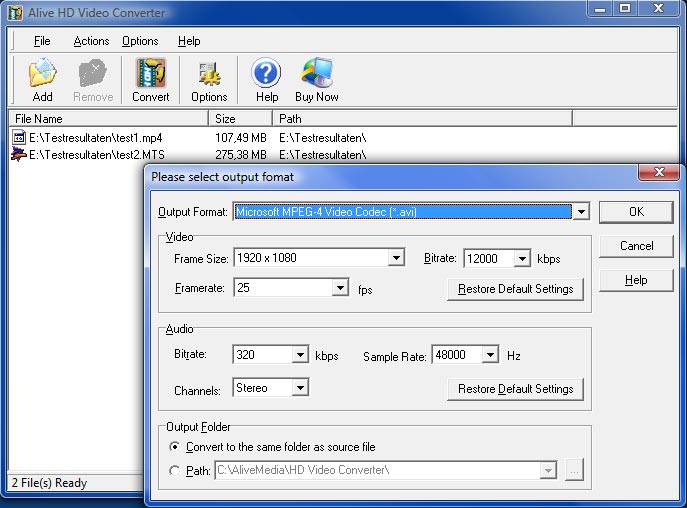 Of u nu naar AVI met MPEG-4 part 2, MPEG-2 of een MPEG-4/H.264 exporteert, de maximale bitrate voor video is 12 Mbit/s en voor audio 320 Kbps. Dit is niet genoeg om kwaliteit te leveren. Bij beeldwisselingen toont het beeld direct blokken en scherpe randen vervagen.
Bestanden die worden geconverteerd naar MPEG-2 krijgen vreemd genoeg een MPEG-1 container, waardoor sommige multimediaspelers niet in staat zijn de beelden weer te geven. Converteren naar lagere resolutie levert betere resultaten op, maar die zien er weer niet uit op een HDTV. Conclusie is dan ook dat Alive HD Video Converter niet de meest ideale HD-converter is voor uw AVCHD-bestanden.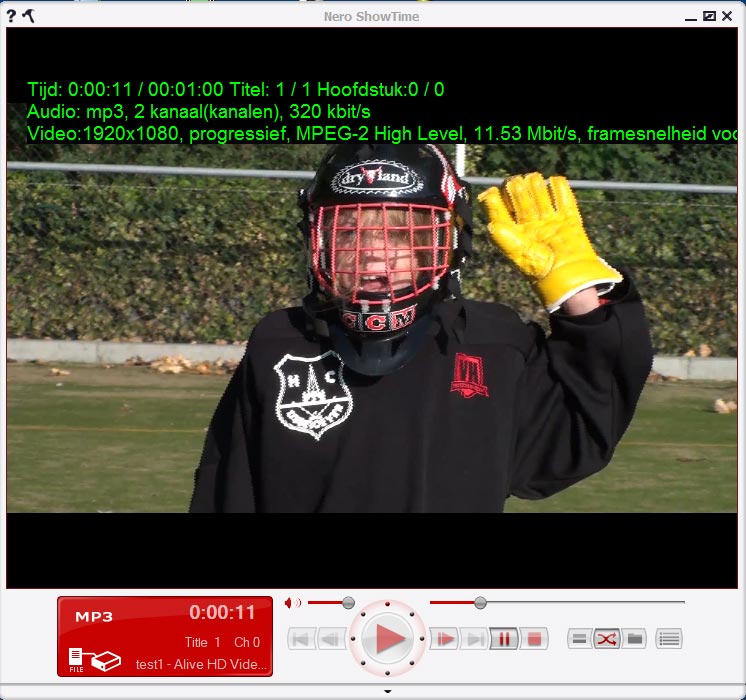 | | |
| --- | --- |
| Naam | Alive HD Video Converter |
| Leverancier | Alivemedia |
| Website | alivemedia.net |
| Prijs | € 27 |
| | |
| Import | |
| MTS | Ja |
| M2TS | Ja |
| | |
| Exportformaat | |
| MPEG -2 | Ja |
| AVI MPEG-4 V2 | Ja |
| WMV HD | Ja |
| AVI DV25 | Nee |
| Uncompressed avi | Nee |
| | |
| Overig | |
| Max MPEG 2 HD Bitrate | 12 Mbit/s |
| Kwaliteit | Matig |